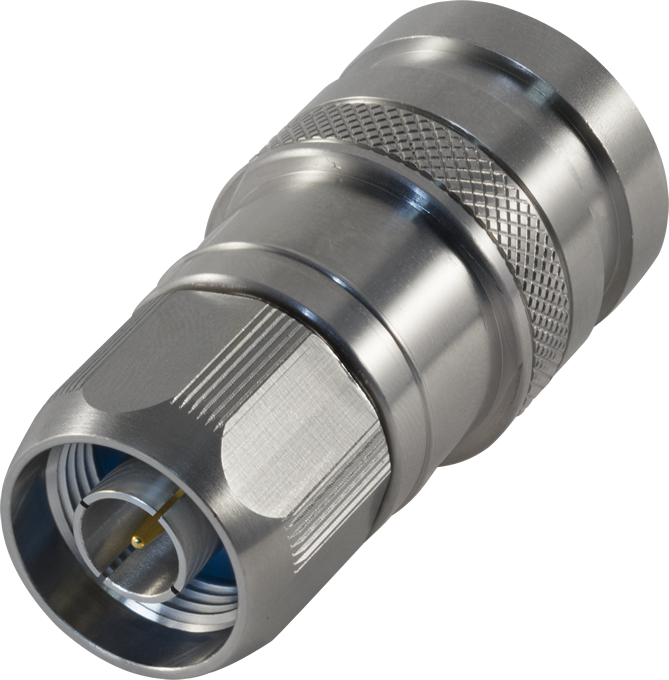 Comp Pro® Patented Compression Technology
Using our patented compression technology, Comp Pro® RF Connectors are the strongest RF connectors on the planet.   This revolutionary connector provides a threaded post for easy installation and strong hold.  360° center conductor contact enables optimal signal transmission.  A complete water-tight connection with an installation time of less than one minute makes this the preferred field install-able connector for LMR-400 and LMR-600 cables.  These connectors perform flawlessly in all conditions and excel in harsh environments.
Click Here to view our complete line of Comp Pro® connectors.
One Piece Connector
A single piece connector body means no more lost connector pieces in the field.  The single piece connector allows for a fast and foolproof field installation.  From cable prep to connector compression, Comp Pro® connectors can be field installed in less than one minute.
Comp Pro® Connectors will be the most reliable connectors your ever install.
What Our Customers Say About Comp Pro®
"At Hightower communications we prefer using RF Industries' Comp Pro connectors for our microwave deployments that require LMR-400.  They are simple to install and flawless compared to crimp-type connectors.  Our technicians can install these connectors in less than a minute.  They provide a true consistency in the RF path.  In addition, the fact that the connectors are so robust means zero maintenance calls related to connector issues.  The bottom line is they are "idiot proof" and I'll stand by that!"
One Minute Installation
The Comp Pro® connector is designed for a quick and easy installation with minimal steps and no external parts to lose.
Use the cable prep tool to strip the cable to the correct length, fold back the braiding, mark the cable, twist on the connector with the T-handle tool and finalize the installation by compressing the connector with our patented tool.  It doesn't get any easier!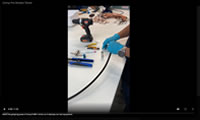 Click on the Comp Pro® Installation video to the left to watch a demonstration of how easy the Comp Pro® connectors are to install.
Gripping Power So Strong it Destroyed Our Tester!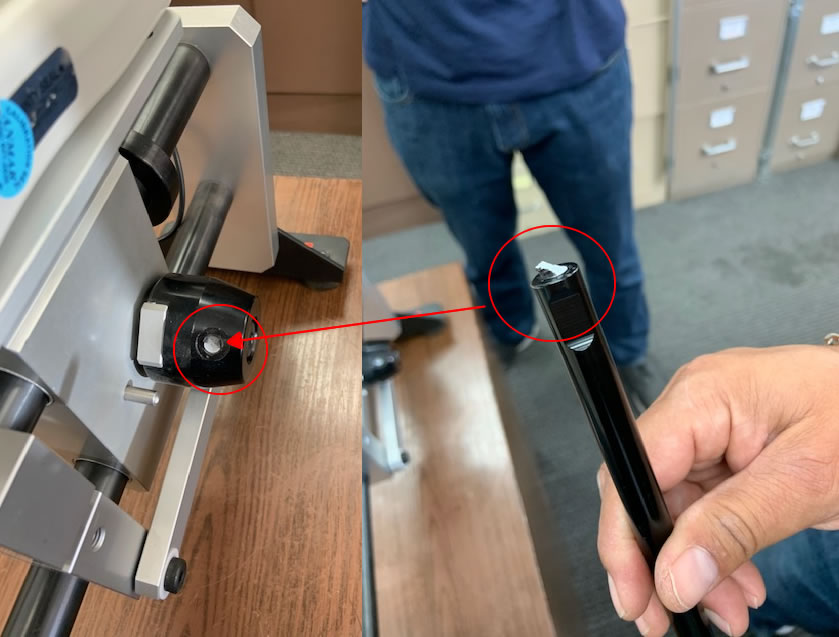 Under Pull Force testing the Comp Pro®'s extreme gripping power was so strong it broke the handle off of our test machine!  (Watch the Video Below) No other RF connector we've tested has ever performed like this.  Many standard RF connectors can be twisted off with your bare hands, not Comp Pro®.
Our tests show that Comp Pro® will outlast the cable itself.
Over 240 lbs of force and Comp Pro® didn't budge!
During our testing, the connector never came loose.  At 240.2 lbs of force the braiding and outer jacket of the LMR-400™ cable ripped apart but the Comp Pro® maintained its integrity.  The cable remained attached inside the connector but literally tore away from the end of the connector, proving the extreme gripping strength of the Comp Pro® connector.
Have
Questions?
We're Here to Help
Call Us Today at 800-233-1728 or fill out the form below. We look forward to hearing from you.