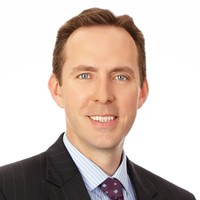 Robert Dawson
President and
Chief Executive Officer
Mr. Dawson has been the Company's President and Chief Executive Officer since July 17, 2017. Effective July 21, 2018, Mr. Dawson was appointed to the Company's Board to also serve as a director. Prior to joining RF Industries on July 17, 2017, Mr. Dawson was President and CEO of Vision Technology Services, an information technology consulting and project management company that was acquired by BG Staffing. He spent 2007-2013 at TESSCO Technologies, a publicly traded distributor of wireless products and services. At TESSCO Mr. Dawson held multiple executive roles in sales, marketing, product management and strategy culminating with being Vice President of Sales, responsible for TESSCO's sales organization and leading a team delivering more than $700 million in sales. He joined TESSCO through the 2007 acquisition of NetForce Solutions, a technology training and consulting firm that he co-founded in 2000 and led as the Chief Executive Officer through seven years of growth before being acquired by TESSCO. Mr. Dawson received his Bachelor's degree in Business Administration from Hillsdale College.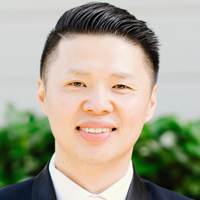 Peter Yin
Chief Financial Officer
Mr. Yin was promoted to Chief Financial Officer in January 2021. He has been with the Company since September 2014 when he joined as Controller leading the SEC and financial reporting and Sarbanes-Oxley (SOX) internal controls functions. Since then his responsibilities have expanded from accounting and finance to include operations, information systems and technology. He has played an important role in multiple key acquisitions and transactions, led the integration of multiple subsidiaries, standardized procedures, increased efficiency, and transformed the Company's information technology infrastructure and cyber security policies. He was promoted to Vice President of Finance and Operations in December 2017 and then to Senior Vice President in November 2019. Prior to joining the Company, he worked at Sony Corporation of America from 2010 to 2014 in Corporate Audit with responsibilities that included identifying and mitigating key risks for Sony Electronics, Sony Music and Sony Pictures. Previous to that, he was an auditor at Grant Thornton from 2006 to 2010 where he gained extensive experience serving clients in manufacturing, bio-tech, hospitality, financial institutions and SaaS industries. Mr. Yin is a Certified Public Accountant (CPA), Certified Fraud Examiner (CFE) and received his Bachelor's degree in Accountancy from the University of San Diego.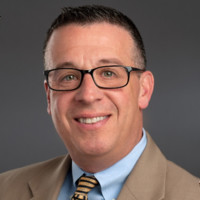 Ray Bibisi
Chief Operating Officer
Mr. Bibisi joined the Company as Chief Revenue Officer in January 2020 and has recently transitioned to Chief Operating Officer. Prior to joining RF Industries, he spent the past 30+ years at Radio Frequency Systems (RFS) holding concurrent roles of VP of Sales and General Manager of North America, and was a member of the Global Governing Executive Committee. With Ray's primary responsibilities being Sales, he restructured a team focused on Key Accounts, Business Development and Alternative Markets increasing revenue to over $350M in a three-year period. Additionally Ray oversaw Operations, Finance, Supply Chain and R&D, and the company improved profitability, on-time delivery, and customer response time, while maintaining high quality and safety goals. Ray is a passionate, collaborative problem solver with strong communication skills, experienced in organizational transformation and process improvement. He is accustomed to working in high-pressure, competitive environments while being committed to the delivery of sophisticated, total-package solutions that satisfy new and existing clients.