Custom cable assemblies are in our DNA.
Getting them built and on the jobsite ASAP is our mission.
Our expert team will build, test and ship your cables and get them to you at seemingly lightning speed. How do we do it? We would rather not give away all of our secrets, but cross-training, using proprietary internal tools and manufacturing in Southern California definitely help. Trust RF Industries to help you you complete complex cable installations in just a few days.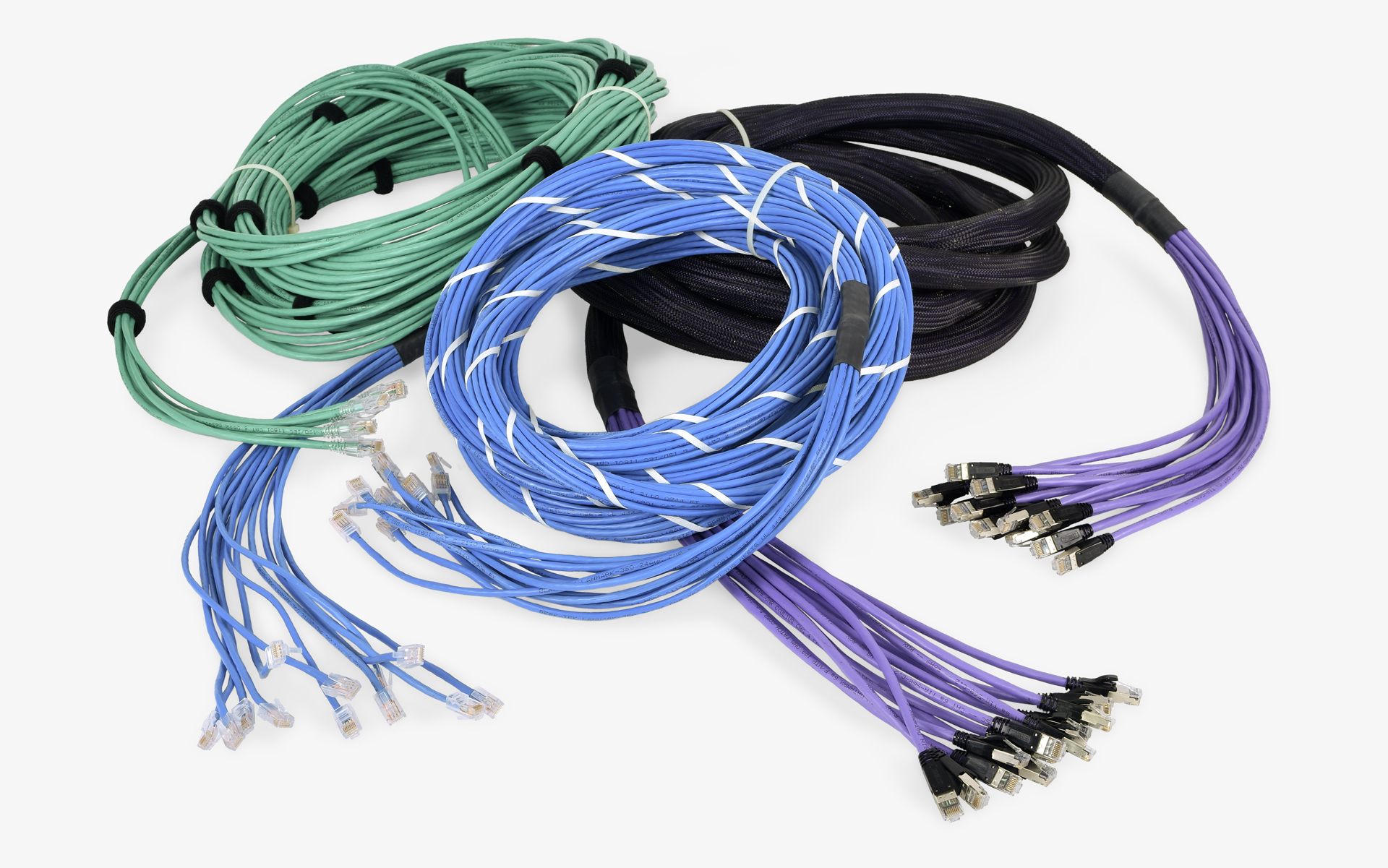 Nylon mesh sleeving, speed wrap tape; custom breakout requirements, special staggering, custom colors, hybrid copper/fiber bundles.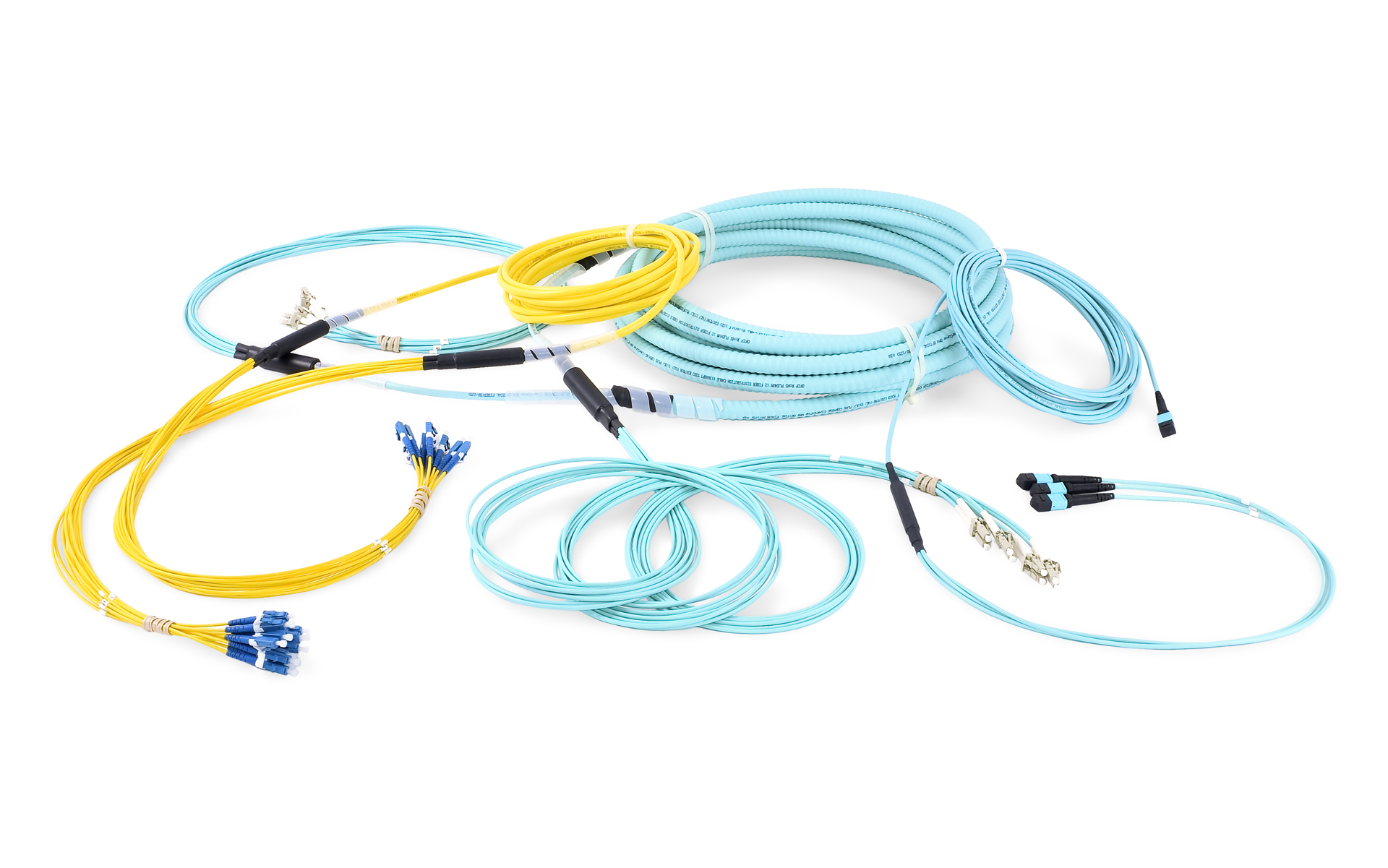 Special breakout designs for both copper and fiber. High density applications, cabinet dressing, pedestal mounting and other environments that demand a custom finish breakout.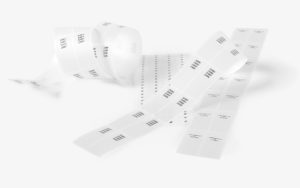 Special requirements including serialization, date coding, bar coding, private brand labeling and more.
Special Packaging Requirements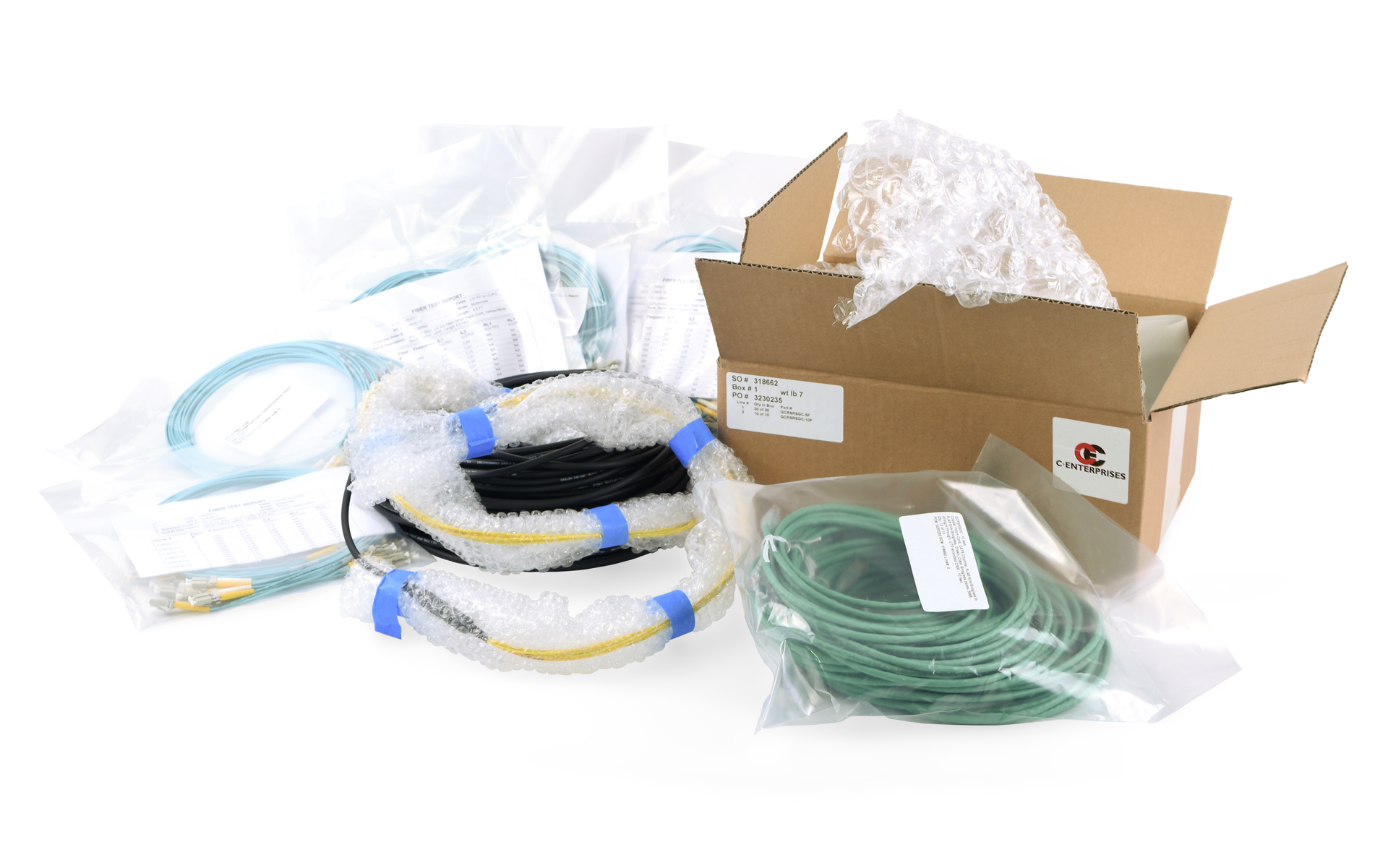 Individually packaged or bulk packed; special package labeling, spools, specific package sizing.
Blind packaging for drop shipped orders.
Custom Fiber Jacket Colors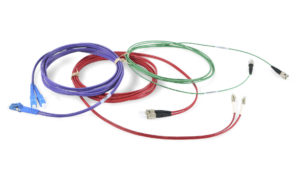 Colored jackets in all fiber types in both OFNP and OFNR.