Innovating for the future and beyond.
Progress is impossible without change.
Technology, by its very nature, is constantly changing. When we started making printer cables in 1984, LANs were in their infant stages and the Internet did not exist beyond science fiction. From those initial products to the most cutting-edge fiber optic cables of today, we have pushed forward, providing the latest, most advanced pre-terminated cable solutions currently being deployed. RF Industries continues to be an industry leading cable assembly house and is committed to keeping you and your clients at the forefront of network interconnection technology.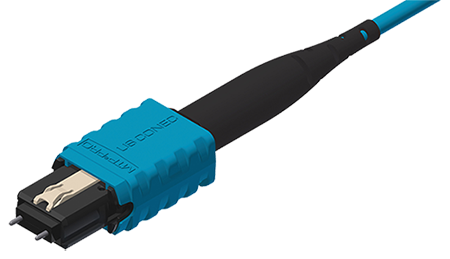 Take advantage of our new MTP® PRO assemblies to simplify installations and upgrades. Connector gender and polarity are easily changed in the field, saving you time and avoiding costly downtime. Built exclusively with Elite Low Loss ferrules from USCONEC, these US-manufactured assemblies are fully EIA compliant, ensuring a quality connection.