Quick turn fiber optics made in the USA.
Tell us what you need and we can put it together.
Whether ordering a simplex patch cord or an armored multifiber outdoor assembly, we are up to the task. Quick-turn production capabilities at our ISO9001:2015 Southern California manufacturing facility mean results for you. Choose from a wide range of assemblies utilizing quality components, such as our certified Corning Gold Program patch cords.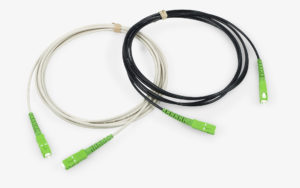 Indoor/Outdoor Fiber Assemblies for Multiple Dwelling Units (MDU) address the tight routing constraints and high performance requirements of Fiber to the Home (FTTH) applications.
Micro Armor Fiber™ Assemblies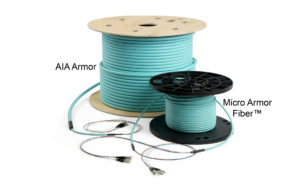 Leading edge Micro Armor Fiber™ Assemblies offer a unique ruggedized cable design with unmatched sizing and flexibility. Our high quality quick-turn armored solutions fit a wide range of applications while reducing shipping and installations costs.
Indoor/Outdoor Multifiber Trunks
Multistrand indoor/outdoor rated fiber trunks are available in all fiber types and strand counts with multiple breakout style options.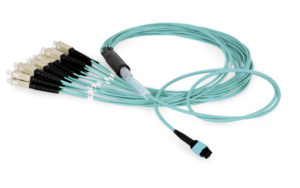 24-channel MTP/MPO trunks and harnesses for 100GbE applications.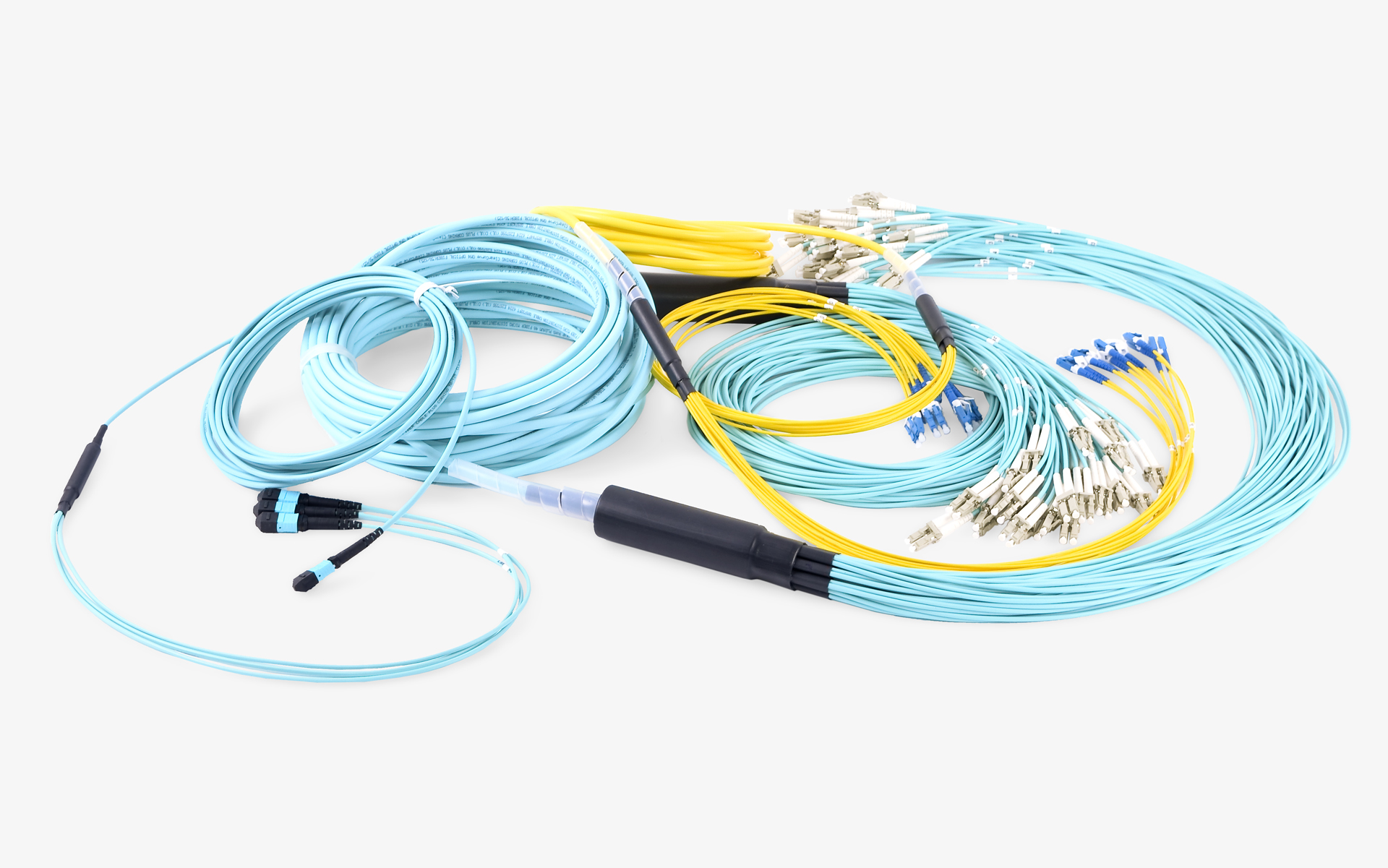 Along with standard 2mm and 3mm furcated breakouts, custom length and stagger requirements are available with multiple color options. Standard and custom 900um breakouts are also available.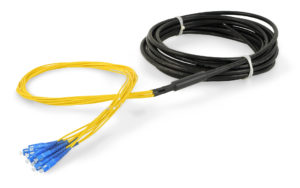 Preterminated OSP trunks and stubs with multiple breakout and pulling options.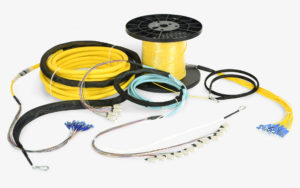 Custom pull grips to accommodate large connector counts, with special staggering if needed, are available. Our robust custom designs assure minimum damage risk when deploying.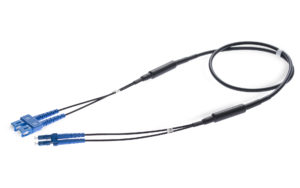 Custom multi-fiber breakouts for outdoor applications.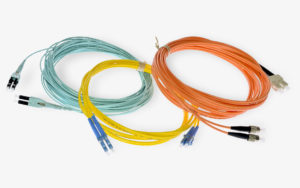 All fiber patch cords are built and tested in our California facility. All currently used connector and fiber combinations, as well as legacy connectors and fiber, are available in standard and custom lengths.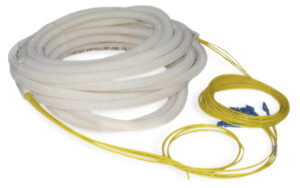 Terminated fiber patch cords or trunks pre-loaded in innerduct.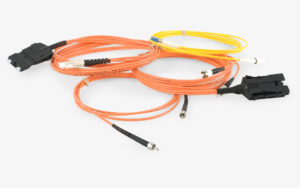 Legacy fiber products are available and supported. ST, ESCON, FDDI, D4 and Biconic connectors to name a few.
Mode Conditioning Patch Cords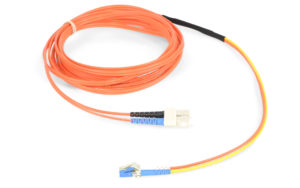 OM1, OM2, OM3 and OM4 mode conditioning cords with all connector types are available in standard and custom lengths.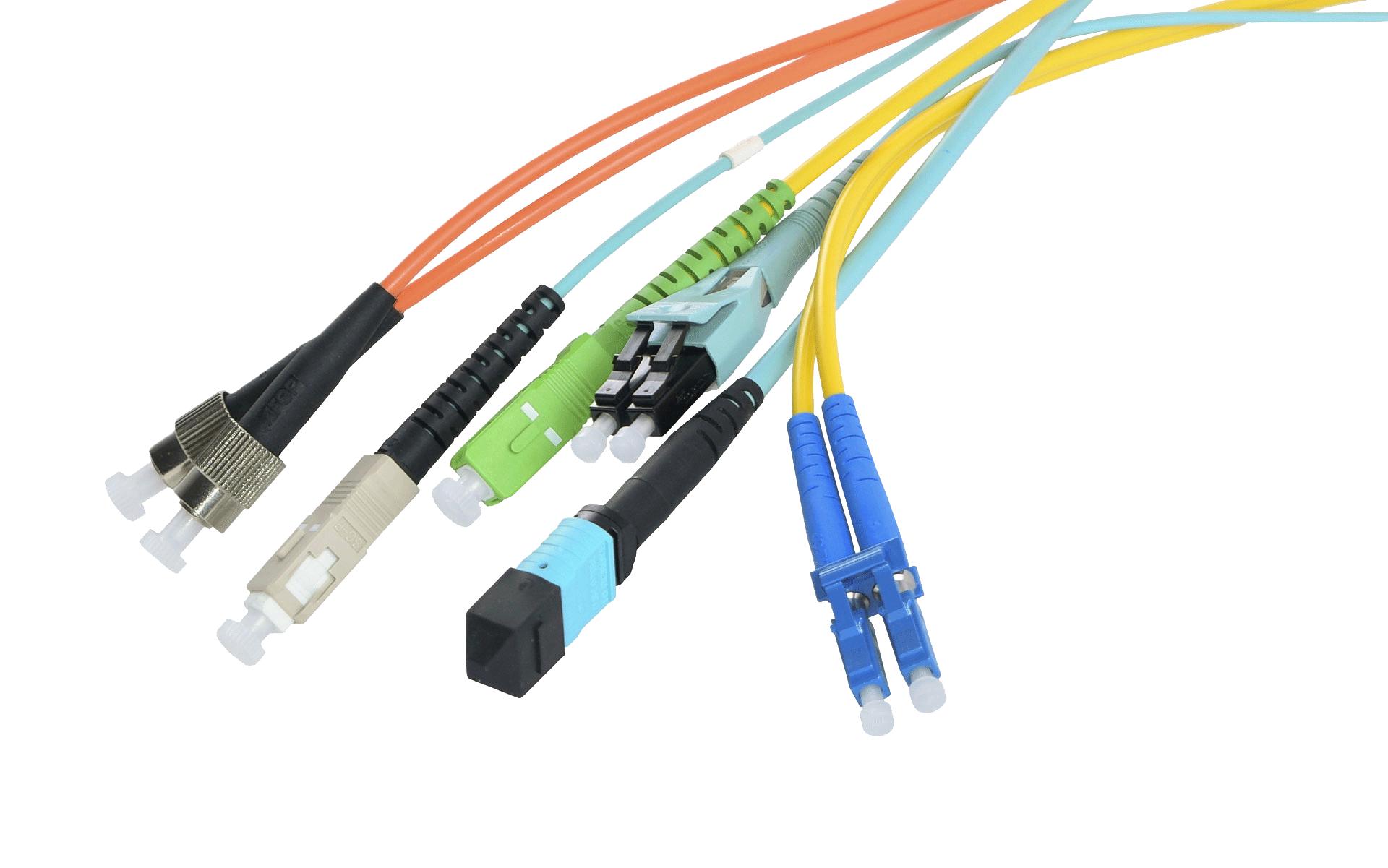 Fiber connector types of almost all varieties, both current and legacy are available for patch cord and trunk assemblies.