Custom copper assemblies for every need.
Our copper cables are assembled in the USA from high quality components.
We've been building custom copper solutions in our ISO9001:2015 production facility in Southern California since 1984. Our experienced and cross-trained production staff provides you with the highest quality, most reliable cables with the best on-time delivery record in the industry.
Mini CAT6 28 AWG Patch Cords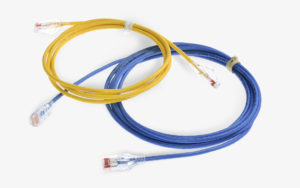 RF Industries now offers slimline "mini" CAT6 28 AWG patch cords for high density deployments in all colors and lengths.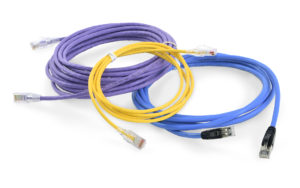 U.S. built, TAA compliant category patch cords.
UTP, STP, Cat6A, Cat6E, Cat6, Cat5E, CMP, CMR in custom lengths and colors.
High Flexibility Industrial Assemblies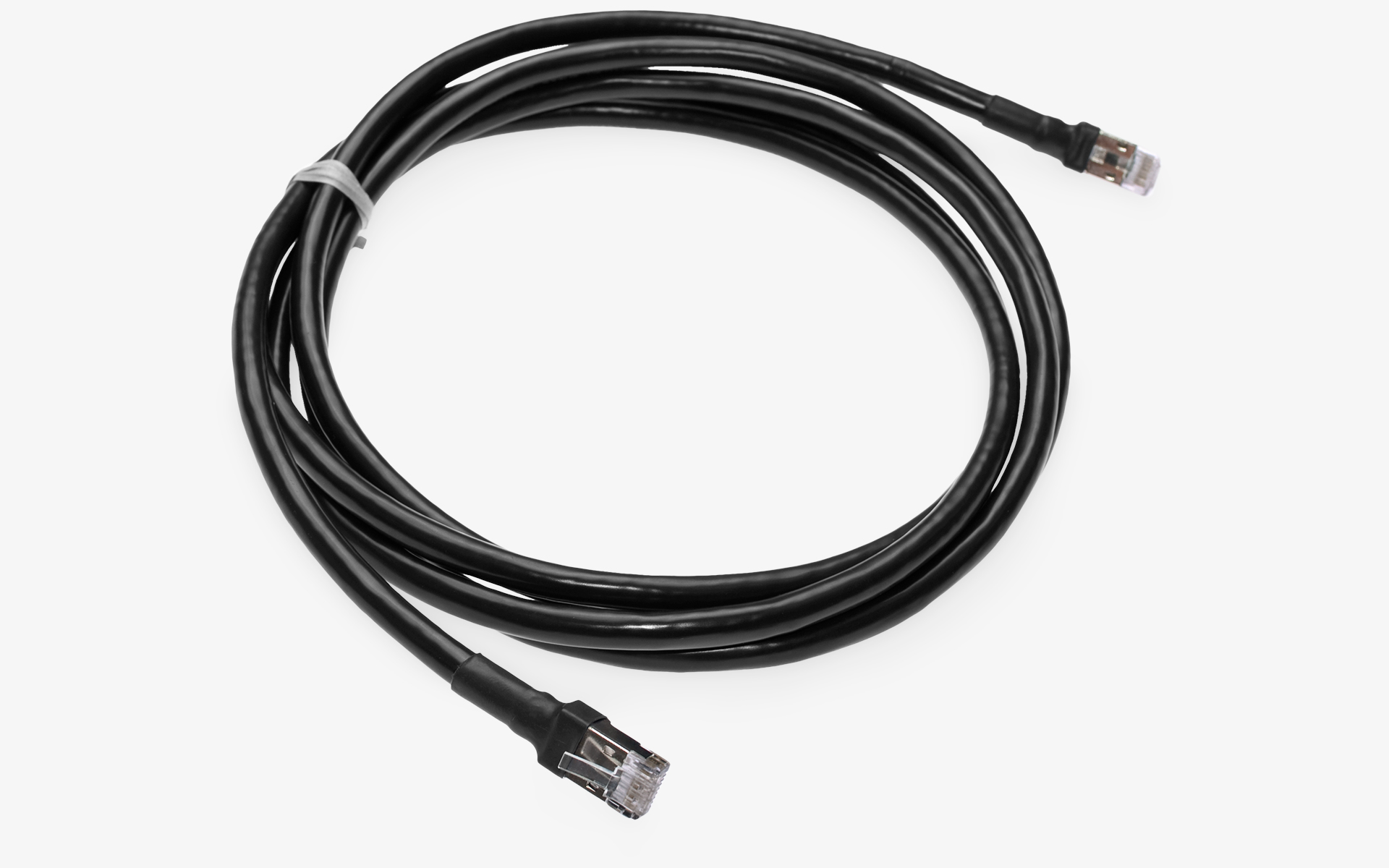 Hi-Flex industrial copper assemblies assure a reliable Ethernet connection in harsh environments. The flexible cable design is thoroughly tested to suit a wide range of industrial applications.
UTP/STP Patch Cord Bundles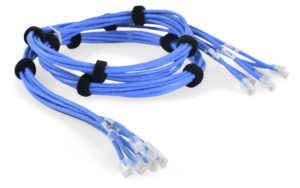 Custom patch cord bundles in leg counts from 2 to 72 with sleeving and wrap options.
Special breakout length, stagger and labeling requirements are available.
Cat5e/Cat6 Under Carpet Cable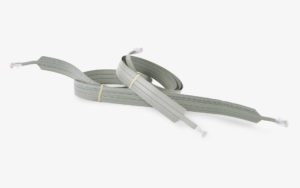 Flat Cat5e and Cat6 patch cords for under carpet and rugged applications.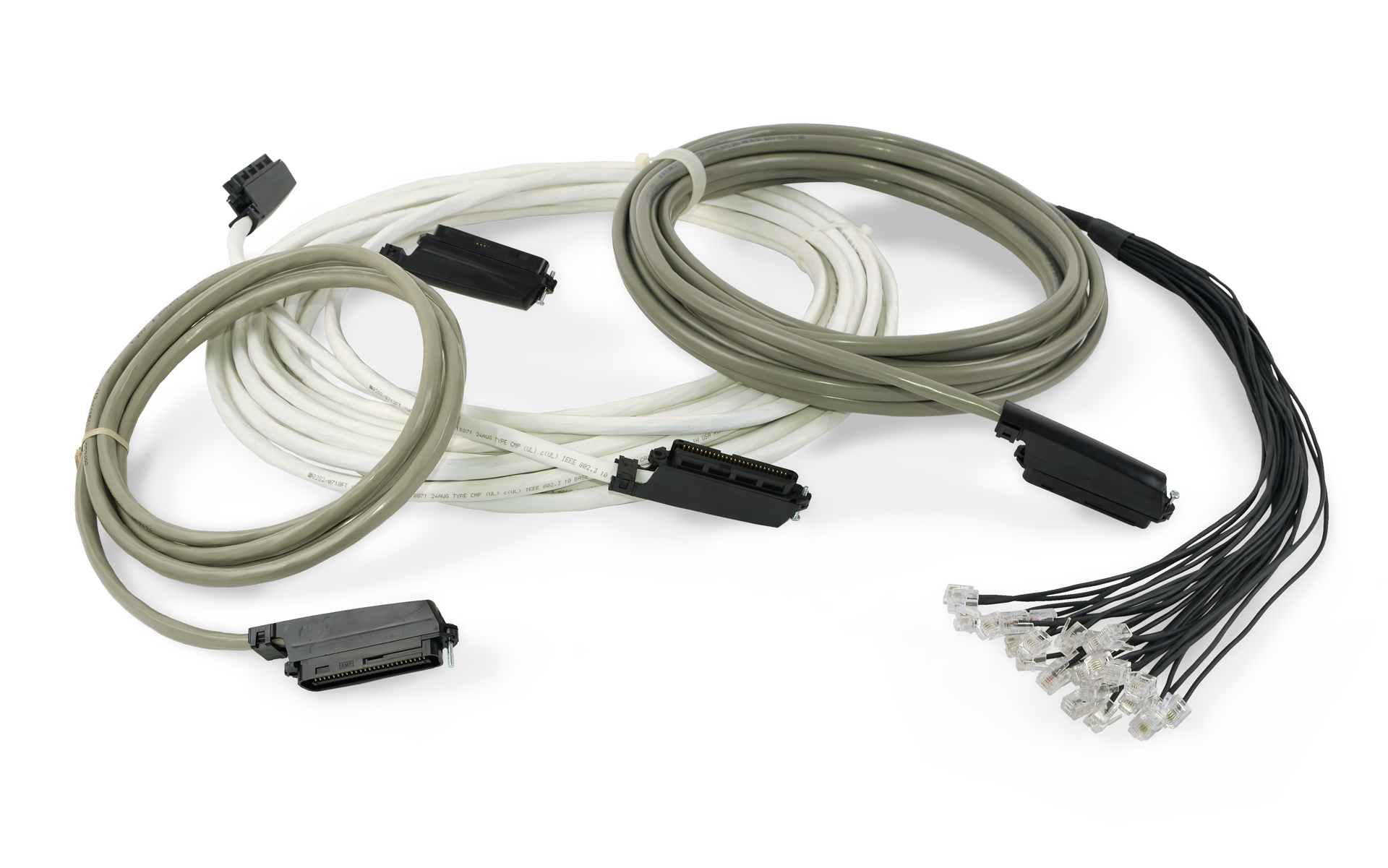 RJ21 STP and UTP trunks, stubs and hydras in CMR and CMP in all length and varieties with numerous customizations available.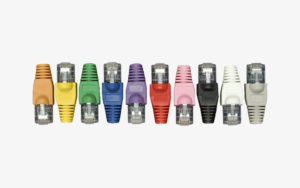 All RF Industries UTP/STP patch cords and bundles are available in multiple colors.
Legacy and Other Copper Assemblies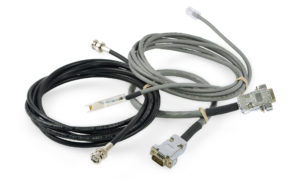 RS232, DAS, DS1/3, Video Coax, T1 and more.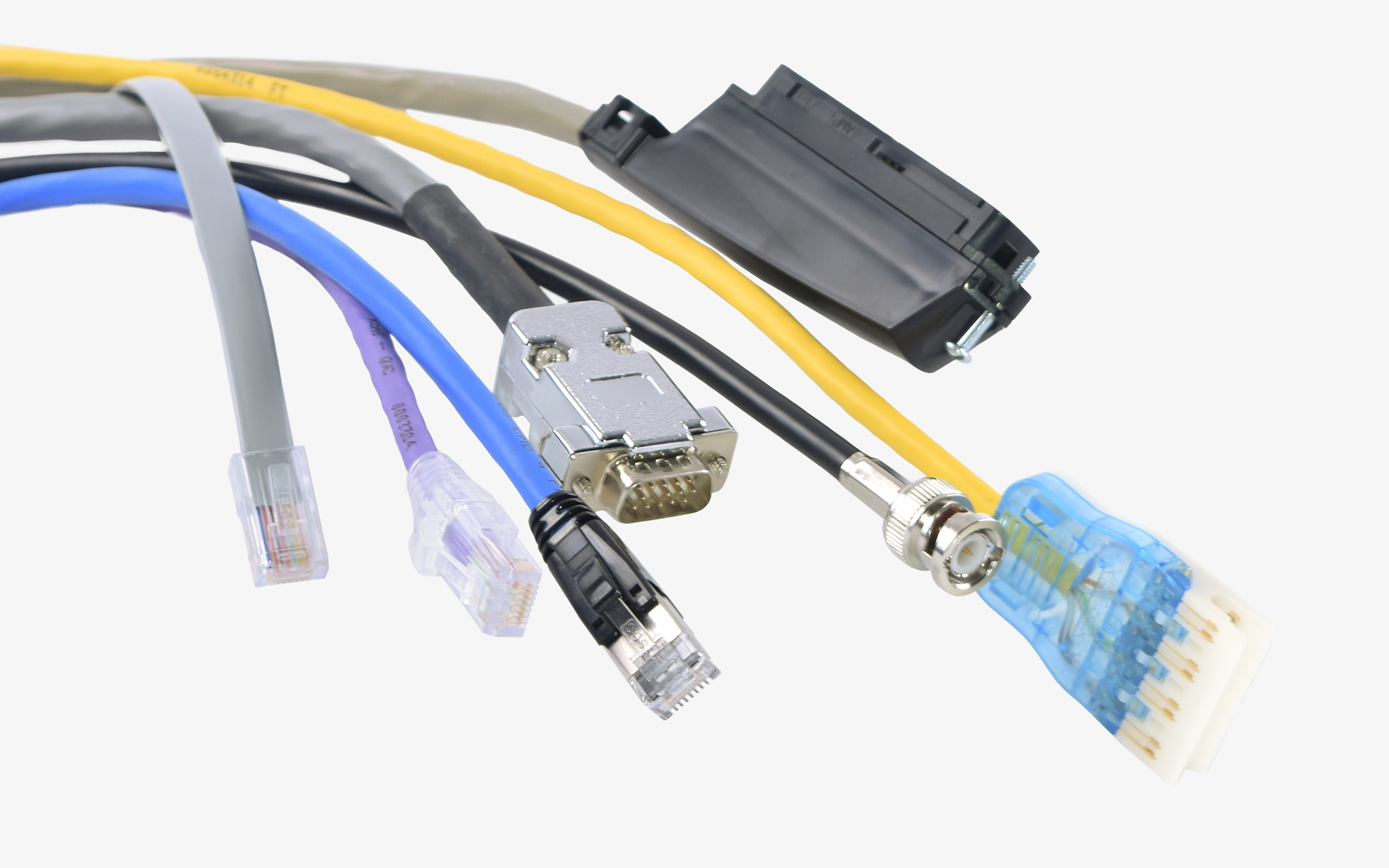 RJ45 plugs and jacks in all varieties; RJ21, RJ48, RJ11, 110 and more.